Everyone has their own goals and sometimes budgets can be a problem that prevents us from reaching our goals in life. So, we're still wondering whether we could afford a little financial planning to meet the need. If it sounds familiar to your family, it may be your only way to make your finances work properly. A plan can help meet a person's present financial needs and provides an option for achieving financial stability in the future – which will help them reach a better financial goal.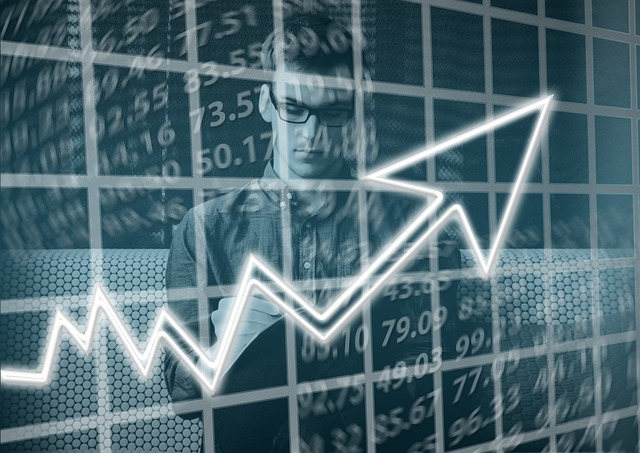 How to Create a Personal Financial Plan in 8 Easy Steps
Having money in your hand could increase your security. In addition, we're less concerned about the annoying bills during sleep. But most people are not sure what to do. Why should you pay more for a retirement savings plan? Do we really like that one? Never too late to begin preparing for your finances. It is even less complicated and much more effective for the financial planning process. This is able to be broken down into 8 simple steps like these:
Determine the type of financial plan you need
When making a financial plan a person must decide on what type of plan will be best for their situation. Don't think it's too soon for an organized solution. It's actually a good time for this project!
Different Types of Financing Plan
Personal financial plan
This type of plan is designed to help individuals manage their money in a way that aligns with their goals and values. It typically includes budgeting, saving, investing, and risk management strategies.
Retirement plan
This type of plan is designed to help individuals save for and manage their finances during retirement. It may include strategies for building a nest egg, managing investments, and creating a steady stream of income.
Business financial plan
This type of plan is designed to help businesses manage their finances and achieve their goals. It typically includes financial forecasting, budgeting, and strategies for raising capital and managing risk.
Estate plan
This type of plan is designed to help individuals manage their assets and plan for the distribution of their property after they pass away. It may include strategies for managing taxes, protecting assets, and transferring wealth to future generations.
Education plan
This type of plan is designed to help individuals save for and manage the cost of their education. It may include strategies for maximizing financial aid, managing student loans, and building a nest egg for future expenses.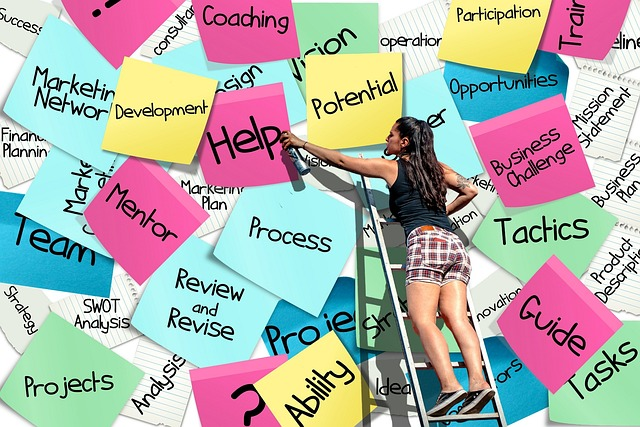 Evaluate your money situation
When you set out to get the money you must know where you stand in terms of money. You have to understand how you deal with money and if it is important to change it yourself. Also look at the number. What are your debts? How do I save money for my retirement plan? What is your investment plan? Answering this question will give you an idea of what is needed.
Understanding a Financial Plan
When making the right financial decisions, you must understand the importance of your future finances. It'll help guide you to financial success. Get the necessary financial information in a spreadsheet to get you a start in preparing for the future. Do a couple of calculations to see if you have the financial situation. This can be done by either one of us individually.
Outline Your Financial Goals For A Sustainable Financial Future
When preparing your financial plan, you should find exactly what your goals are based on. Start by looking at the short and longer-term potential goals. Some are the purchase of new cars or the purchase of an old house. This goal will drive your plan's growth. You should consider all aspects of your personal financial future in achieving these goals. It is advisable to focus on the financial aspect as much as possible. If you are planning for a family life you could start an emergency fund and then put down a down payment on a house.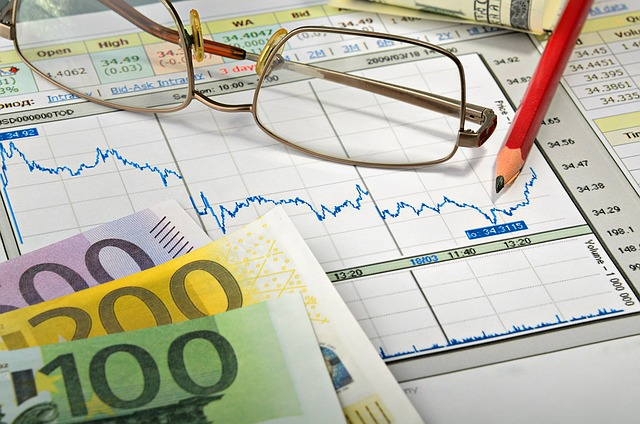 Periodically Revise Your Long-Term Financial Plan
However, financial changes will likely affect our ability to achieve our goal. You should check out your plans for any obstacles you have encountered. In the case of an error, it may be possible to alter it. If you need to change an earlier deadline, you can set an increased savings threshold or you may change your target entirely. It's helpful to have a monthly visit to your financial advisor for advice. If you need help changing plans for your journey to return in the right direction, we do. You must remain flexible and open when deciding what plan should be revised in order to overcome any setbacks.
Track Your Spending
How can I measure my finances? Net worth helps you see how you are doing in monetary matters. Negative cash flow means your expenditures exceed your earnings, causing debt or bankruptcy. Positive cash flows are also a great step towards a better life. Once we know how much money you have, you can begin to set a budget.
Establish your emergency fund
Emergency funds provide a security blanket. Whatever preparations you are making, there will be an unexpected cost. Emergency money will cover your medical expenses if your health becomes unsatisfactory, if you lose your job and you don't pay your bill. Generally, this would cover three to six months' fixed expenses for the individual. You also save enough for variable expenses such as entertainment and food. The money is useful to everyone.
Create a Financial Plan With a Financial Advisor
The process of crafting a financial plan for yourself can become extremely complicated. A financial planner in this area could be useful. Financial advisors distinguish themselves by being holistic in their approach to creating financial plans from professionals like estate planning lawyers. They give you not simply a comprehensive overview of your whole state but extensive guidance that assists you in meeting your goals. They may even be helpful in creating a tax-efficient plan.
More Tips to Consider in Your Financial Planning
Update Your Budget
The idea of budget is an essential tool to determine what you should do to create the best possible future financial planning. If you have a budget that's realistic, you'll know where to save money. A very effective way to budget is based on the 50 % 30 20 rule popularized by Senator Edward H. With the use of this rules, it is easy to divide aftertax earnings into three categories. You can include your objectives in your budget for your financial success.
Pay off debt
When developing your financial plan, be confident that your debt is managed correctly. Most people struggle with paying off their consumer debts suce as credit card debt, car debt, mortgage debt. Unfortunately, there is no way your finances will start to improve once you have accumulated debt. You're more likely to pay back your debt first. Create debt repayment plans and be patient in trying to be unremittled and debtless. A good rule of thumb is to pay off the high interest debt first before the other debts.
Stay the course, avoid overspending and learn from your mistakes
The road to financial independence is difficult for everyone. Those are tough days. Getting financial independence is sometimes difficult but is entirely achievable. Keeping an organized budget in place ensures that you do not overspend your monthly cash flow. It's going to make your budget a bit more manageable if we make the best of ourselves. You can make mistakes with your finances, but it is okay. Sometimes you'll have trouble making purchases that are not within your budget.
Start Your Estate Planning
Buying property for heirs does not feel good at times, but it should. When planning your future estate for your retirement accounts, you should know what your money will do when you die. To prepare an estate plan, you must list the amount and place you are entitled to. Estate taxation can run as high as 40 percent, so planning your estate might relieve your family financial burden.
Reconcile your bank accounts and bill payments
Check the balance of your savings account with the payment schedule you plan to send. Please check that your debts and payments are completed and scheduled. Compare receipts to credit card transactions to verify balances. Recommend some good ways to save money on your next budget. Set an overall budget once a month and make it available to everyone.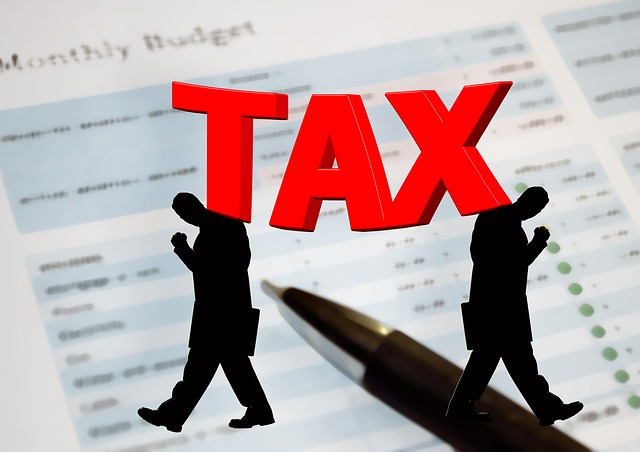 Plan for taxes
Oh yes, taxation! The tax is annoying, however it'll certainly be gone by now. Ensure you have tax-free income forecasts for the future. Not planning for tax can have significant effects on your financial future. Aside from looking at tax savings investing options, you should also know what deductions are available for helping you reduce the amount that you are liable for taxes. Having an accurate income tax plan is important.
Review your insurance policies
In addition, you need to find the correct life insurance for yourself to enjoy a wealthy financial life. It includes life insurance, disability, property, business and other services. Set a reminder every three months when evaluating your various policies and shopping to see what others are available to ensure financial security.
If you need help with your personal financial plan, contact our professional financial planners to help you get set up for financial success.