What is financial planner? A financial planner helps people with their money. Specifically, they assist individuals and organizations in achieving their long-term financial goals. Planners assess your income together with savings and investments to predict your future financial outcome. Like the GPS of your finances, these professionals assess your current situation and chart a course to reach your desired destination.
Financial planners analyze every aspect of your situation, deploying their expertise and insight to help you optimize your budget and spending. They take inventory of your finances, then create a plan to help you reach your goals—whether it's saving for retirement, buying a house, or paying for college tuition. With a financial planner at the wheel, you can relax and enjoy the ride while they take charge of getting you where you want to go.
These planners are not only for those in corporate situations but also for regular individuals with financial objectives. It's best to do your due diligence when it comes to working with one. Here, we'll explore the role of a financial planner and how she can help you achieve your financial goals.
What is Financial Planning?
"A common assumption is that financial planners are reserved for a certain income bracket. However, financial experts suggest that anyone can benefit from working with a financial planner. You should also note that the number one factor in your financial planning success is discipline," suggests Helen Harris, a news reporter on LinkedIn.
Financial planning is a comprehensive process. It involves two main things:
Assessing an individual's or business's current financial situation
Creating a strategy to meet financial goals
Parts of goal-setting are strategy development to reach those goals and assessment of the risks associated with each strategy. On the other hand, a financial plan typically includes:
Identifying sources of income
Tracking spending
Creating a budget
Setting aside money for savings and investments
Making sure that insurance and other important documents are up-to-date
Financial planners are available to provide advice and guidance on all aspects of financial planning, from setting financial goals to investing in the right products.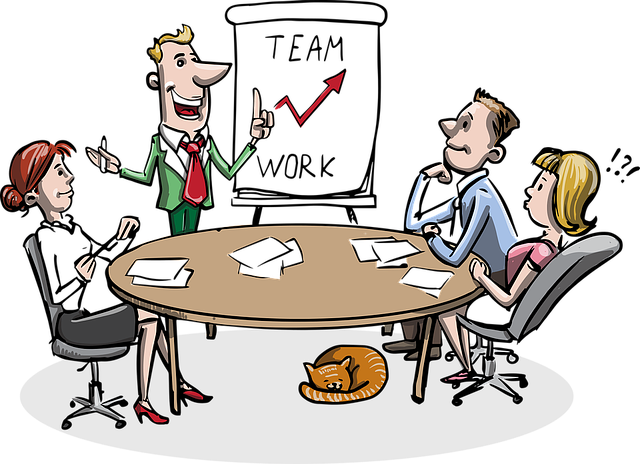 Are Financial Planners the Same with Financial Advisors?
Financial advisor and financial planner are two broad terms used to describe professionals who help individuals and organizations manage their money.
"You need to know that financial planners can wear both hats at the same time, and swap them around. Financial advisors only have one hat. Financial planning comes first. It's about exploring your lifestyle, so we can build a plan and cash flow strategy for you," Certified Financial Planner Lance Baron clarifies.
While the terms overlap, there are some differences that consumers should be aware of.
Financial Advisor
A financial advisor is a professional who helps manage money-related tasks, such as managing investments, buying or selling stocks, or creating a comprehensive estate and tax plan. Financial advisors may provide other services, such as life insurance, real estate, or accounting services, short-term trades, or banking services.
Financial Planner
A financial planner, on the other hand, helps individuals and organizations create a strategy to meet their long-term financial goals, such as retirement planning, saving for a child's college education, or a down payment for a home. Financial planners typically focus on strategic portfolio allocation for investments with relatively long time horizons to ensure expected returns and risk tolerances are in balance.
Francois du Toit, a passionate professional working in financial services, elaborates, "The financial planner is truly professional and will spend a considerable amount of time with you to discuss what is important to you in life, what you want to achieve, what keeps you awake at night, what your greatest concerns are and what your past experience with regards to financial planning has been. The financial planner will then check with you whether he or she understands all of this correctly and then determine whether they can in fact help you or not."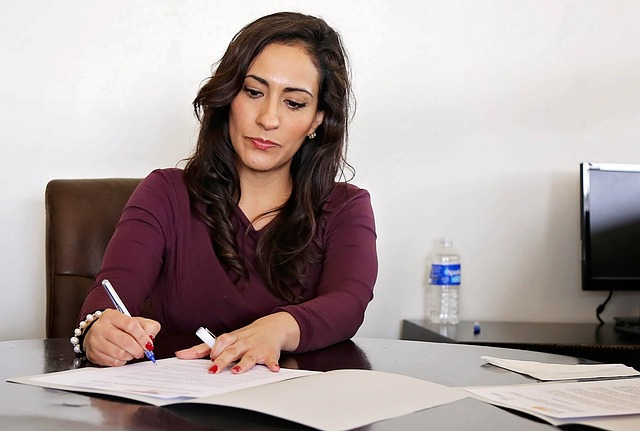 Hiring the Right Financial Planner
Financial planners can be:
Brokers or investment advisors
Insurance agents
Practicing accountants
Individuals with no financial credentials
When selecting a financial planner, it is important to perform due diligence and understand the financial planning landscape.
Consumers can look for professional credentials, such as the Certified Financial Planner ® (CFP®) certification. This is awarded to individuals who successfully complete the CFP Board's initial exams and adhere to strict educational, training, and ethical standards.
Why Do I Need a Financial Planner?
"When people find out that I'm a financial planner, they inevitably ask me one of the following questions. First, isn't that just the same thing as figuring out how to invest? Second, I established a plan years ago. Shouldn't I be all set? Third, isn't that just for people who make a lot of money or have a lot of money saved up? Fourth, it sounds expensive. Can I really afford to have a financial plan? Fifth, can't I just wait to worry about this until I have kids, buy a house, kids move out, retire, etc.? There are plenty of misconceptions about financial planning, and this might impact how likely you are to plan for the future or when you get started," recalls Kunal Raj, a professional trader.
Financial planning can have numerous benefits, such as:
Helping you achieve your financial goals and objectives
Maximizing your potential returns while minimizing your risks
Assisting with creating a budget and tracking your spending
These will allow you to stay on top of your finances and keep them organized.
A qualified financial planner can also provide tax advice, allowing you to take advantage of tax-efficient savings vehicles like ISAs, junior ISAs, and lifetime ISAs. Furthermore, a financial planner will be able to provide expert advice on investments, pensions, and insurance products.
To plan for both the anticipated and unforeseen circumstances, utilizing diverse product solutions and investments can be advantageous. Financial planners can propose an array of options depending on your risk tolerance and goal timeline.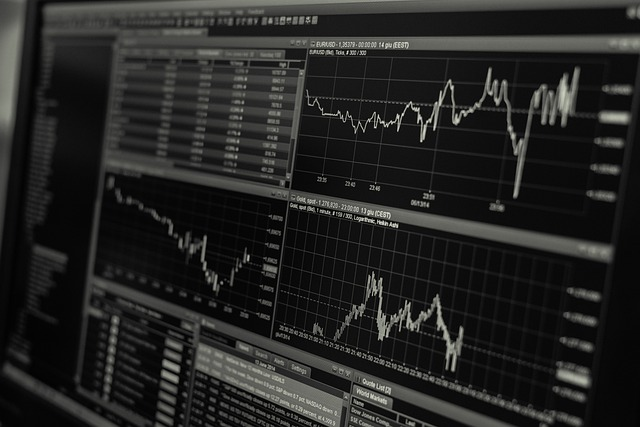 Investment Strategies
Bonds
Stocks
Managed accounts
Mutual funds
Structured products
Insurance
Life
Car and home
Disability Income
Trust Services
Banking and Cash Management
Credit cards
Lending solutions
Cash management accounts
All in all, financial planning is a great way to ensure that you are making the most out of your money and setting yourself up for long-term success.
Remember, financial planning goes beyond investing. It encompasses the ways in which money can enhance your confidence, security, and overall quality of life. This may involve taking advantage of life insurance for added protection or maintaining an emergency fund for peace of mind. Additionally, studies demonstrate that planning can foster responsible financial behavior.
Through financial planning, new recruits can gain a greater understanding of how to manage their finances. They can also make informed decisions that will position them for future success.
How Can a Financial Planner Help Me Reach My Financial Goals?
Crystal Cox, Senior Vice President at Wealthspire Advisors, explains, "The type of financial advice you need will help determine what sort of relationship you hope to establish with a professional planner. If you require specialized advice about a one-time investment, then you will have different needs from someone who requires ongoing, comprehensive planning. Additionally, many advisors combine their planning expertise with investment expertise, and offer services wherein they manage your financial plan and investment strategy in cooperation with each other."
With a financial planner's expertise and guidance, you'll be well on your way to achieving the financial future of your dreams.
Developing a Financial Plan
Developing a financial plan is a key part of any successful financial strategy. A financial planner can help you create one tailored to your specific needs. Here are some tips before you make a comprehensive plan:
Consider your needs and obligations at each life stage
Set specific and realistic financial goals for short, medium, and long-term
Ensure your protection arrangements are sufficient and research tax allowances and reliefs
Identify life events that require a review of your plan, such as marriage, retirement, and inheritance
The plan will provide a roadmap for reaching your goals. It will ideally contain the steps you need to take. With your financial planner's help, it can likewise provide guidance on budgeting, saving, investing, and more.
Planning for Retirement
Tom Halloran, President of Cetera Wealth Partners, shares, "According to the National Organization on Disability, more than 57 million people across the U.S. are living with a physical or cognitive disability. With limited assistance from government programs, this group – along with their caregivers – will need to consider additional planning decisions, especially when it comes to creating a holistic financial strategy for retirement."
A financial planner can help you create a retirement plan that is part of a holistic financial plan. They will be able to provide guidance on:
How much money you need for your preferred lifestyle
How to manage expenses upon retirement
Your risk tolerance for investing
Your cash liquidity preference
Your timeline to retirement
Type of retirement lifestyle you want
Furthermore, professional financial planners can help you make the most of the tax advantages available when saving for retirement. This ensures that you are well prepared for a comfortable retirement.
Retirement planning is about freedom and enjoying the things you like. Preparing as early as today will be of tremendous advantage.
Investment Risk Management
A financial planner can assist in managing investment risk by creating a personalized investment plan that considers your:
Financial goals
Risk tolerance
Time horizon
By understanding the types of risks associated with various investments, your financial planner can help you make informed decisions that align with your individual needs.
Of note, your financial planner will monitor market movements to ensure that your portfolio remains on track to meet your goals while avoiding unnecessary risks.
Tax Planning and Management
Taxes can be a complex and confusing area for many people. A financial planner can help you understand your tax liabilities, structure your wealth in the most efficient way, and minimize your tax exposure through proactive tax planning and estate planning.
By working with your accountant and staying up-to-date on changes to tax laws, your financial planner can help you take full advantage of tax-free allowances and make the most of your income sources.
Life Event Planning
Preparing for life events is essential to achieving your financial goals. A financial planner can provide guidance on making sound financial decisions that will secure your future, whether you are:
Getting Married
Congratulations on your upcoming marriage! As you plan your wedding and your future together, it's important to start thinking about your finances. That's where a financial planner comes in.
Getting married is a significant life event that can have a major impact on your finances. With the help of a financial planner, you can make sure that you and your partner are on the right track to achieve your financial goals together.
Starting a Family
Starting a family can be an exciting and fulfilling experience, but it also brings a host of new financial responsibilities. That's where financial planning comes in.
One important decision to make is whether one of you will stay at home to care for your child. This can have a significant impact on your family income, savings, and expenses, so it's important to build a contingency fund of six to twelve months of your combined income in case one of you stops working for a period of time after the child is born.
Planning for your child's education is another critical consideration. Inflation rates can have a significant impact on the amount of money you'll need to save for your child's future university studies. If you're considering private institutions, the expenses will be even higher. With the help of a financial planner, you can ensure that your growing family is financially secure and prepared for the future.
Dealing with an Unexpected Illness
Planning for the possibility of long-term disability or chronic illness may not be the most pleasant thing to do. However, it can help safeguard your assets and ensure that you receive the financial assistance you need.
Without proactive financial preparation, you could end up draining your savings or emergency fund to pay for unexpected medical expenses. By taking the following steps, you can prepare yourself for any potential financial difficulties:
1. Understand the details of your healthcare and life insurance policies
Reviewing the terms of your health care coverage and life insurance policy can help you understand what you're responsible for in terms of co-pays, prescription costs, deductibles, and other expenses. Certain types of life insurance also offer disability riders that can help you pay for medical costs.
2. Use your existing disability insurance policy, if applicable
Unlike health care coverage, disability insurance can provide up to 60% of your income if you become disabled. If you have a policy through your employer, make sure to understand the specifics of your coverage and consider having both short-term and long-term disability insurance.
3. Grant durable power of attorney to a trusted friend or family member
Assigning someone durable power of attorney ensures that they can make difficult decisions regarding your finances and medical treatment in the event that you become unable to do so.
4. Determine your eligibility for benefits
You may be eligible for social security and health-related benefits. Certain programs offer affordable or free health care coverage and financial assistance to people with certain disabilities. Understanding your eligibility can help you get the financial support you need during a difficult time.
Facing the Death of a Loved One
Financial planners can provide support to their clients in various ways when they experience the loss of a loved one. The grieving process often accompanies numerous daunting and occasionally overwhelming tasks, and many of these necessary steps may not be apparent to those who have not gone through the loss of a loved one.
The following checklist can serve as a roadmap for advising clients on what to do concerning their deceased family member's finances:
Notify the appropriate parties.
Prepare to meet with the funeral home.
Inform the deceased's employer.
Collect legal and financial documents.
Meet with professionals and organizations.
Contact other companies and agencies.
Evaluate and update the client's financial plan.
Dealing with Divorce
Objective guidance is crucial when it comes to disentangling finances during a divorce, as it can often become a complicated and difficult process.
"Everyone has different goals in life. But whatever your goals, getting advice from a qualified financial planner can help bring you closer to achieving them. It's not just about planning for the future either. A financial planner can help adjust your current situation as well as preparing you and your family for the years ahead," adds Brenton Miegel, Director, Financial Planner at Goldsborough Financial Services.
Emergency Fund and Expense Management
No matter how well you plan, unexpected expenses can arise. A skilled financial planner can help you create a plan for setting aside funds for emergencies. By working with a financial planner, you can prepare for the unexpected while also achieving your long-term financial goals.
In summary, developing a financial plan might seem tedious. Nonetheless, it is the cornerstone on which to construct, comprehend and realize your objectives, particularly for prosperous investors. Drafting a written plan could boost self-assurance and lead to more favorable financial habits.
The worth of financial advice can fluctuate based on the kind of planning arrangement. Individuals collaborating with a financial planner who adopts a comprehensive approach towards their requirements, taking into account more than just products and portfolios, are probably better off than those engaging a planner who adopts a transactional approach.
Related Questions
What are the Fee Structures for Financial Planners?
These are the various fee structures that you may come across:
Assets under management (AUM) percentage
Hourly rates
Flat fees
Commission-based fees
Estimates suggest that the average cost in 2023 will range from 0.5% to 2% of your AUM. A consultation with financial planners may cost between $200 to $400 per hour.
Is it Possible to Be My Own Financial Planner?
Yes, it is possible to manage your own finances without hiring a financial planner, especially if you have a good understanding of financial concepts and are comfortable tracking your spending, saving, and investing. However, keep in mind that a financial planner can provide professional guidance, objective advice, and specialized expertise that can help you make more informed decisions and achieve your financial goals.