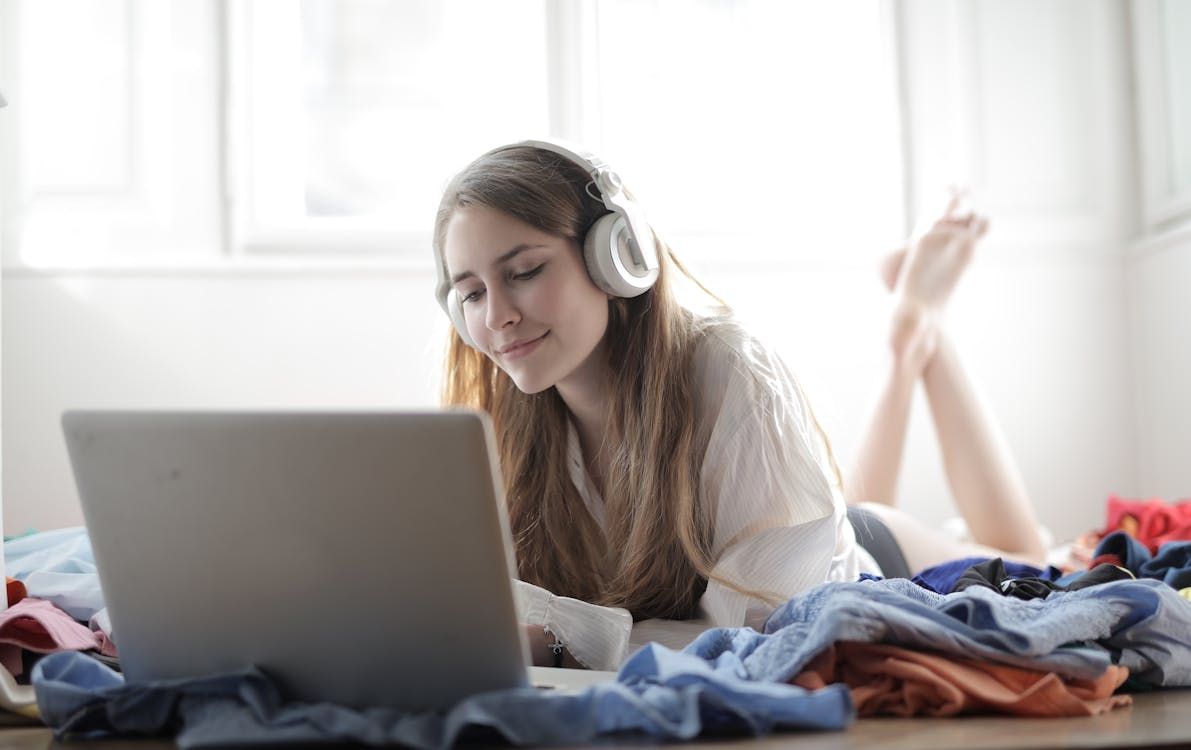 The world of personal finance podcasts has exploded in recent years. It now offers listeners valuable insights into money management, financial topics, and answers to pressing money questions. Covering topics like investing, budgeting, and financial independence, these shows feature expert guests, including financial planners, investors, and investment strategists.
In this piece, we explore some of the most engaging and best personal finance podcasts of 2023, so you can make the most of your time while learning about finance and understanding how money works.
Best Personal Finance Podcasts:
1. The Dave Ramsey Show
Hosted by best-selling author and financial guru Dave Ramsey, The Dave Ramsey Show has earned its place as a trusted and long-standing personal finance podcast. This show covers a wide array of money matters, ranging from budgeting and debt reduction to wealth-building and financial planning. The podcast's format includes listener calls seeking advice on personal finance challenges, and Dave provides actionable tips and strategies that can be implemented in their lives.
Why it's worth listening to:
The Dave Ramsey Show offers practical and straightforward advice, making it an ideal choice for individuals looking to improve their money management skills. Dave's no-nonsense approach to personal finance has helped countless people achieve their financial goals. By listening to this podcast, you can gain valuable insights and strategies to tackle your own financial hurdles.
2. So Money
Hosted by award-winning financial journalist and author Farnoosh Torabi, this podcast aims to help listeners achieve financial independence and retire early. She was able to do this through smart investing, money management, and innovative career strategies.
The show features interviews with successful entrepreneurs, top business minds, and financial experts who have successfully walked the talk. In addition, Farnoosh shares her personal insights and experiences as a financial writer and speaker.
Why it's worth listening to:
So Money with Farnoosh Torabi is a must-listen for anyone interested in achieving financial independence through savvy investing, responsible money management, and career growth. The diverse perspectives offered by Farnoosh's guests and her own expertise make for an enlightening and inspiring listening experience. By tuning in to this podcast, you can gain valuable knowledge and motivation to take better financial control in your life.
3. BiggerPockets Money
BiggerPockets Money, hosted by real estate experts Mindy Jensen and Scott Trench, focuses on achieving financial freedom through real estate investing. The podcast not only delves into real estate but also covers topics such as budgeting, entrepreneurship, and financial planning. Mindy and Scott share their personal finance journeys, and they interview guests who have achieved financial freedom through real estate investing.
Why it's worth listening to:
BiggerPockets Money provides real estate investment tips to anyone looking to explore this arena. Mindy and Scott's engaging hosting style, combined with the actionable advice they offer, creates an informative and enjoyable listening experience. Their guests provide a wealth of knowledge and insights on real estate investing, as well as inspiration through their personal success stories.
4. Money for the Rest of Us
Hosted by former professional money manager and former chief investment strategist David Stein, is a podcast that demystifies complex financial topics for everyday investors. David simplifies concepts such as investing, portfolio management, and economics, making them accessible and understandable for listeners. The podcast also addresses common misconceptions and offers practical advice on making informed financial decisions.
Why it's worth listening to:
This podcast delivers lessons on understanding of investing and the broader financial landscape. David Stein's expertise and ability to break down complicated topics make this podcast an invaluable resource for individuals looking to make smarter investment choices. By listening to this podcast, you can gain confidence in navigating the world of investing and better manage your financial future.
5. Stacking Benjamins
Stacking Benjamins, hosted by former financial planner Joe Saul-Sehy, is a light-hearted and entertaining podcast that covers a wide range of financial topics. The show's format includes candid conversations, expert guests, and listener questions.
With a focus on financial literacy and actionable advice, this money podcast offers insights on topics such as saving, investing, debt management, and even more niche subjects like cryptocurrency and socially responsible investing. The podcast also features a segment called "Finance Daily," which provides listeners with a quick overview of the latest financial news.
Why it's worth listening to:
Stacking Benjamins is an excellent podcast for those who want a fun and engaging way to learn about personal finance. Joe Saul-Sehy's approachable and entertaining style makes it easy for listeners to digest complex financial concepts. Moreover, the show's focus on millennial money issues makes it particularly relevant for younger audiences looking to improve their financial literacy.
On Achieving Financial Independence
These podcasts deliver powerful insights from top business minds and money experts in engaging and easily digestible formats, often in 10 minutes or less. With a diverse range of personal finance topics covered, these podcasts teach listeners how to grow wealth, manage money, and navigate the sometimes complex world of finance. So, take a step towards a brighter financial future by visiting and listening to the podcasts mentioned above. Explore the wealth of knowledge that the world of podcasts deliver has to offer.
In today's fast-paced world, various media channels offer an excellent opportunity for busy individuals to gain valuable knowledge and guidance on their financial journey. Armed with expert advice, they can now make smart financial decisions, whether it's buying a home, creating their first budget, or learning money-saving tips.
Frequently Asked Questions
Financial experts often share insights and tips to help you make your financial dreams come true. By learning from others' experiences, you can make significant strides toward paying off debt, improving your financial literacy, and ultimately achieving your money goals. So, explore the array of podcasts to consider and find the ones that resonate with you.
If you're not used to making personal finance decisions, you may have some questions on your mind. Don't worry! Listening to podcasts offers advice to help you become achieve financial freedom faster. Here are some frequently asked questions about personal finance podcasts:
What is a personal finance podcast?
A personal finance podcast is an audio program that offers financial advice and strategies to help listeners effectively manage their money. If you're looking for guidance on topics including personal budgeting, investing, debt management, or financial planning, these podcasts provide valuable insights from expert guests, such as financial planners, investment strategists, and financial writers.
How can listening to financial advice help me?
By listening to a financial podcast that's engaging and insightful, you can expand your knowledge on various money matters and gain the confidence to make informed financial decisions. These podcasts often deliver candid conversations with experts who aren't afraid to ask the tough questions. These help listeners learn about topics they might otherwise be hesitant to explore. As a result, you can set and achieve your money goals, improve your financial literacy, and develop a more solid understanding of how money works.
Are personal finance podcasts free?
Most money-related podcasts are available to listeners at no cost, although some may offer additional paid content, exclusive episodes, or sponsorships. Regardless of whether you're a millennial or someone well-versed in personal finance, there is a wealth of free content designed to cater to your specific needs and interests.
Can the best personal finance podcast help me get out of debt?
Yes, personal finance podcasts can provide valuable advice and strategies to help you pay off debt and improve your financial situation. Opening your mind will expose you to effective methods for tackling debt and even paying off your student loans. Examples include the debt snowball and debt avalanche approaches, as well as tips for creating and sticking to a budget. Many podcasts also talk about concepts like building an emergency fund, saving for retirement, and investing wisely to grow your wealth over time.
In addition, financial podcasts often feature interviews with people who have successfully navigated their way out of debt and achieved financial stability. These candid conversations can inspire and motivate you to take control of your own financial situation, armed with expert advice and practical tools.